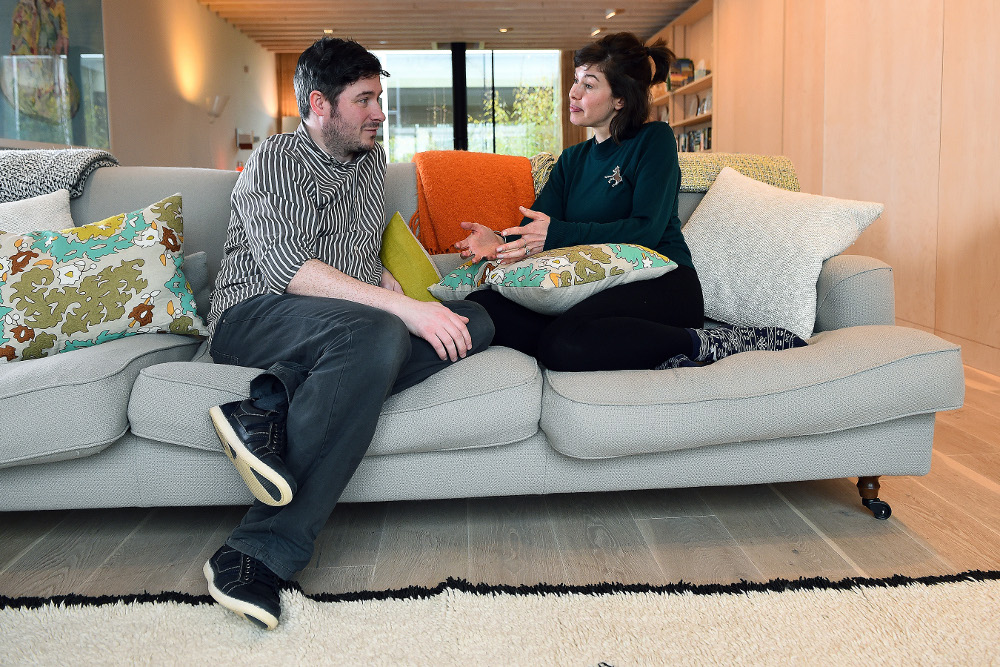 Developing and improving local communities
Within any community, there will be a diverse collection of individuals and charities tackling local issues. Some issues will be unique to the local area, others will be replicated across the country or parts of it. We feel it is important to help individuals and groups work together to ensure a better quality of life within their community. Practical ways of making this happen may include:
Initiatives designed to encourage the involvement in the community of those too often excluded 
Working with people on low incomes, at risk from poverty or with problems finding accommodation 
Improving the standard of local facilities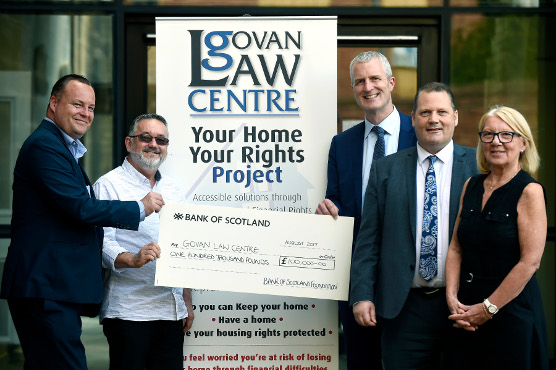 Financial literacy and financial inclusion
Making informed judgements and taking effective decisions regarding money are important skills, which some people can find to be beyond their grasp. Building the confidence and competence of everyone about finance is a particular priority for Bank of Scotland Foundation. In order to achieve this, we a're committed to supporting financial literacy and financial inclusion right across Scotland. We aim to help make these essential skills both easy and accessible for all.
Initiatives that we are particularly interested in supporting are:
Promoting financial awareness and money advice
Enhancing debt counselling services within the community
Supporting life-skills in all age groups and sections of the community
Large Grants Key Information
Guidelines
Our Large Grants Programme accepts applications between £50,000 and £100,000, which can be spent over one or two years. All grant requests must be made using the standard Large Grants Application Form.
Applications can only be accepted from charities registered in Scotland.
We particularly wish to help with two key themes:
Developing and improving local communities.

Financial literacy and financial inclusion.
Our themes are deliberately broad to ensure charities apply for projects that they feel will have the greatest impact on the communities they support.
Our assessment of initial Large Grant applications will cover a variety of key areas including:
Evidence of demonstrable need

Value for money

Real difference made by the project (outputs/impact)

Extent of disadvantage or exclusion being addressed

Sustainability of the project

Innovation

Opportunities for Lloyds Banking Group Employee Volunteering
Whilst this list is not exhaustive, you should ensure your initial application does address at least these key areas, if relevant to your project.
The overall objective is to determine whether your application is fulfilling the Foundation's main aim which is 'to support people and their local communities'.
As all our programmes are assessed independently, any current or previous applications to our Small and Medium Grant Programmes does not preclude you from applying for a Large Grant from the Bank of Scotland Foundation.
There are certain activities and organisations that the Bank of Scotland Foundation does not support:
It does not make donations to discriminatory or political organisations and does not provide funding to promote religion.
Bank of Scotland Foundation does not support organisations that redistribute funding for subsequent grant-making to other organisations and/ or individuals.
Bank of Scotland Foundation does not support animal charities or medical research.
Bank of Scotland Foundation does not make donations to individuals or for advertising or sponsorship.
Closing Dates
All applicants will be informed in writing of the Trustees' decisions.
2019 Application dates TBC
Application Form
It is important to read the guidelines before completing your Application Forms. 
You are eligible to apply for a Large grant if you meet the following;
A charity registered in Scotland with OSCR.
Your Annual Return and Annual Accounts have been CHECKED by OSCR and Companies House (if a Limited company).
All regulatory returns are up to date at OSCR and Companies House (if a Limited company).
The application falls within the funding criteria of the Bank of Scotland Foundation (see Large Grants Guidelines)
A copy of your SIGNED Annual Accounts is included with the application.
Your charity is not currently in receipt of a Large grant form the Bank of Scotland Foundation.
Only fully completed Application Forms with a full set of supporting documents will be able to proceed to assessment.
To apply online please use the link below. If you require any assistance please telephone the Bank of Scotland Foundation team on 0131 300 9006.
Evaluation
All charities who receive a Large Grant will be subject to ongoing evaluation of their project, along with a full evaluation at the end of the award. The completion of the Evaluation process is part of the terms and conditions of receiving a grant and if this is not done it may preclude the charity from being eligible for funding.
The evaluation of your grant will be dependent on the individual project. In general the evaluation of the awards will include regular monitoring visits by the Bank of Scotland Foundation and the submission of evaluation reports throughout the period of the grant. A full evaluation of the award will also be made at the end of the project.