About Us
At a glance figures
Since 2010...
Awarded over
£32m
to charities
Bank of Scotland Foundation receives an annual donation from Lloyds Banking Group as part of the Group's commitment to Helping Scotland Prosper.  We donate these funds to charities across Scotland through our Grants Programmes and a Matched Giving Programme for Lloyds Banking Group employees in Scotland.
Since November 2010, Bank of Scotland Foundation has provided over £32m to more than 2,500 charities making positive change across Scotland, enabling over 1.2million people to benefit from a variety of much needed local services and personal support.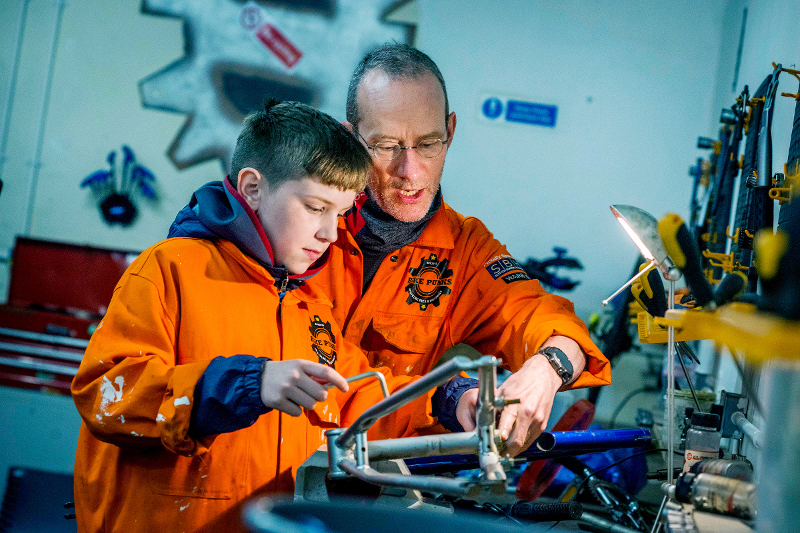 Supporting Positive Change Across Scotland
Launched in March 2019, 'Supporting Positive Change Across Scotland' is the Foundation's five year strategic plan which will see a range of new funding programmes open in 2019 and 2020.
Four strategic aims will determine our programmes of work over the next five years:
We will focus our work and impact on charities that demonstrate they address social exclusion or disadvantage.
We will develop flexible, responsive grant making tailored to the needs of those we support.
We will realise the value of our strategic partnership with Lloyds Banking Group.
As a learning organisation we will work to improve our impact and the quality of what we do and will provide best in class customer service.
You can find out more information in our March 2019 Newsletter.
Our Staff
Jillian Baillie 
Chief Executive    
Lorraine O'Neill 
Chief Financial Officer
Leona Macdonald 
Grant Manager
Zoe Redhead 
Community Manager
Owen Falconer 
Matched Giving Manager
Our Trustees
Donald MacKechnie
(Foundation Chair and Trustee)
Insurance & Wealth Transformation and Strategy Director
Lloyds Banking Group
Graham Blair
(Trustee)
Head of Mortgages
Bank of Scotland Retail, Lloyds Banking Group
Alison Macdonald
(Trustee)
Director, Business Risk & Financial Crime
Insurance & Wealth Division, Lloyds Banking Group
Graeme Thompson
(Trustee)
Executive Coach, Vistage
Laura Armstrong
(Trustee)
Operations Lead, Group Transformation
Lloyds Banking Group
Karen Watt
(Trustee)
Chief Executive
Scottish Funding Council for Further and Higher Education
Julianne Reddin
(Trustee)
Strategy and Development Manager
Zero Emissions Transport
Climate Group
Jackie Leiper
(Trustee)
Managing Director
Pensions, Distribution & Stockbroking
Lloyds Banking Group
Ken MacIntosh
(Trustee)
Former Presiding Officer of the Scottish Parliament

Jon Alexander
(Trustee)
General Counsel
Lloyds Bank Corporate Markets